Review the Applications of Water Sensing System
Water Sensing System commonly installed and used in following areas:
Server room & Data Centers &Management Systems: Water Leak Detection Tools is important device in server room and Data Centers to avoid flooding and hence saving loss of property.
Pump Room: Water leak Sensor is use to get alarm at early stage in case there is leakage.
Telecom Shelter: Telecom shelter generally at remote places which need to be monitor against all threats including water leak.
Laboratories
Pantry area
Library
Hospital
Some other Building Facilities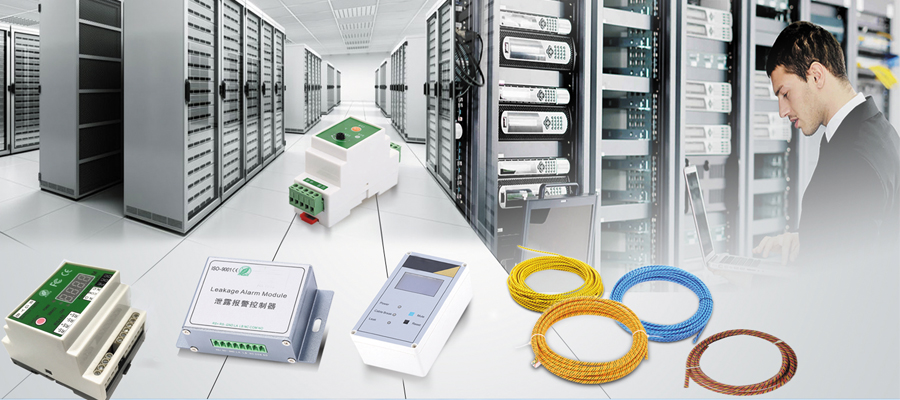 Different types of Controller Alarm:
Depending on type of area where potential leakage need to be detected, type of Water Leak Alarms can be used. there are majorly following type of leak controllers
Cable leak Detector: This type of sensor is commonly used for water leak detection. This is basically twisted pair of the sensing cables which when come in contact with conductive fluid will trigger alarm.
Adjustable Probe sensor: This type of sensor use in crawl areas.
Wall mounting Controller sensor.
Pad type sensor.
Different types of leak Controller panels:
Depending on number of areas panel can monitor.
Water Leak Detection panel majorly divided into single zone and multi zone system.
If these leak detection panels have capacity to indicate the exact leakage location distance and position of sensing cable,
Then this type of system called as position leak detection system(Addressable Modular Leak Sensing Systems) or distance read leak detection system.
Different types of application devices the Water Leak Sensing System used:
Environmental Monitoring System can monitor Water leakage,Humidity&Temperature and inform user through SMS, Email or Alarm once it crosses the set threshold level.
It also provide smoke detector and monitoring of other systems and devices at server room such as UPS, precision Air Conditioner,Fire Suppression System,Access Control,CCTV Camera and some other Management Systems etc…
This devices connected to Environmental Monitoring System through dry contacts(which with N/O N/C output) or MODBUS contacts(RS485 output or RS432 output)
In case of alarm conditions,Environmental Monitoring System will generate alert,Some of the reputed brands which supply Water Leak Sensing and Environmental Monitoring are Liebert,APC,NTI,TraceTek etc,
Prosino also ready to provide the Environmental Monitoring Systems and Water Leak Detection Solution.
To know more about products and services of us.
Please visit www.prosinogroup.com or contact us directly through email:

johnny@prosinogroup.com